Aero Group is an investment management company working with smart investments in subsidiary companies. They offer extensive expertise in investing in secure investments through our subsidiary companies and through trading. They specialize in property investments, trading of stocks and e-commerce sales.
Bring the company online, with a well-thought out website that converts. We had to keep their brand image in mind, and create a website that is not only aesthetically pleasing but is also highly functional.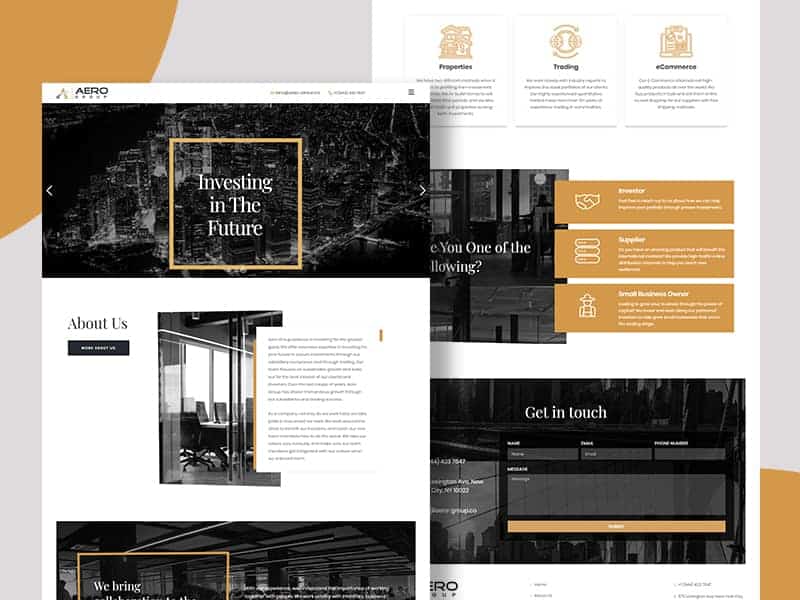 The company is one of the leading investment firms in Toronto but they had no online presence. For starters, the client wasn't sure of how to go about and what they need for the logo and for the website.
They wanted something professional that properly showcases their brand to visitors.
BlueFlower Media created my eCommerce website for my artwork from scratch. In a short period of time the website was up and working with great visuals and smooth functionality for visitors. Staff are friendly, flexible and the project was completed on budget. I recommend them.
BlueFlower Media built our website and did a great job. Noman helped me through the process and made the whole process very easy for us!
What a talented group of next-gen creative minds can do for your business. They put it in the spotlight with an exciting website with eye-captivating visuals and contents and give you the tools that can conquer the world of your business - these nerds are creative, neat, very intimidating, cool and always evolving.
Blueflower Media has been a pleasure to work with, helping us rebuild our website and restructure our digital presence. Very patient and cooperative, Noman helped us construct a site that matched up to our specific expectations. Would highly recommend to anyone looking for branding/web-design services for realistic prices!
Talk to us about your digital business problems, and we'll find the perfect solution for you. We offer phone, video conference, and in person support for all of our clients.