Meducation Services is a law firm that specializes in workplace injury compensation claims and CPP disability benefits claims. They work closely with their clients and take care of the whole claim filing process up until the claim compensation is received.
Increase brand visibility, enhance brand image and improve sales funnel. Moreover, improve social media presence and increase customer conversion rates.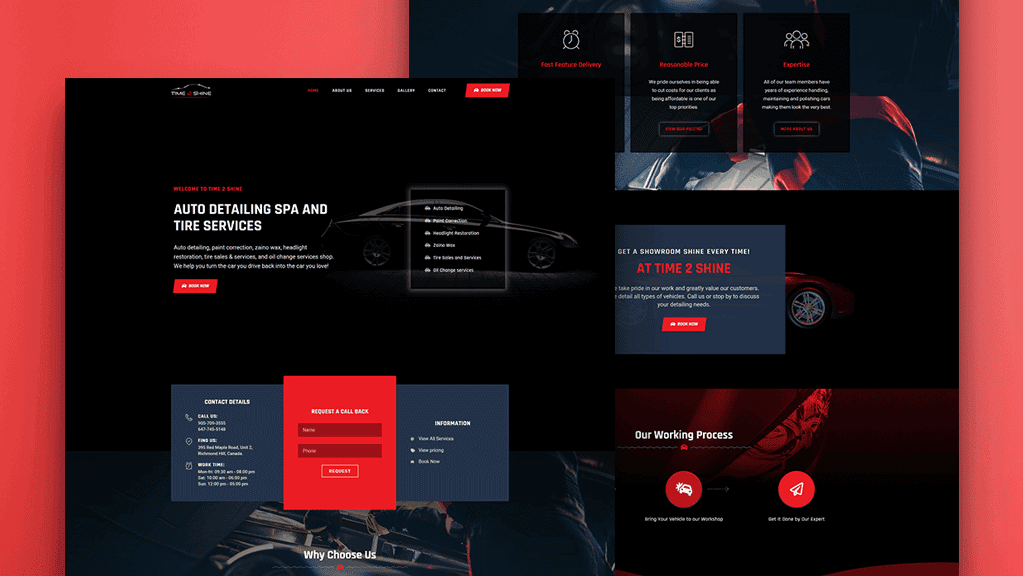 The previous website of Meducation Services was very outdated, with flashy animation and the contents were too ambiguous. The client also required a new logo that correlated with the brand image of being professional law firm. The website content were not optimized for SEO, which meant that their websites would not rank in the SERPs. The UI/UX of the previous website was too gibberish, and had no real functionality to the users. Moreover, Meducation Services had their own social media profiles, but they had very little to no presence in those. This shows a big missed opportunity because most of their clients are already on social media platforms.
To solve the client's problems, we came up with the following solutions:
A new logo that showcases the brand
A complete redesign of the website
Updating website content
Optimizing content for SEO
Enhanced social media presence
New & Fresh blog contents every week
Outbound Email Marketing set up
The logo was the first step in recreating the brand image of Meducation Services. The thinking behind the logo was to create a logo that indicates that our client works with the legal structure of Canada. Our first iterations of the logo used the scales used in courtrooms.
We finalized the logo with a 'M' as the initial alphabet of Meducation Services. The structure of the 'M' indicated the strong pillars of law and we included a health symbol in the junction.
The main focus was on the functionality of the website over the design, explaining our minimalistic approach.
We also ensured regular social media posting and weekly blog posting that enabled us to connect directly with the prospects for our client.
We also set up an outbound emailing system by listing out a long list of prospects who'd be interested in the service that Meducation Services provide and then offering them the services through email. Such outbound email marketing brings in high ROI and requires minimal expense.
Meducation Services was very satisfied with our services and have been continuing to take digital marketing and outbound email packages.
BlueFlower Media created my eCommerce website for my artwork from scratch. In a short period of time the website was up and working with great visuals and smooth functionality for visitors. Staff are friendly, flexible and the project was completed on budget. I recommend them.
BlueFlower Media built our website and did a great job. Noman helped me through the process and made the whole process very easy for us!
What a talented group of next-gen creative minds can do for your business. They put it in the spotlight with an exciting website with eye-captivating visuals and contents and give you the tools that can conquer the world of your business - these nerds are creative, neat, very intimidating, cool and always evolving.
Blueflower Media has been a pleasure to work with, helping us rebuild our website and restructure our digital presence. Very patient and cooperative, Noman helped us construct a site that matched up to our specific expectations. Would highly recommend to anyone looking for branding/web-design services for realistic prices!
Talk to us about your digital business problems, and we'll find the perfect solution for you. We offer phone, video conference, and in person support for all of our clients.