Starting an online platform for small businesses is no longer a luxury. People spend a lot of time online, and many of them prefer online shops over physical shops. Even those who have physical shops need an online presence to increase their authority and brand image.
However, establishing an effective e-commerce platform can be challenging. Especially those who don't have a lot of experience with these platforms. Shopify comes with a blessing for those non-experts who still want to make a difference in online small businesses.
Shopify is an e-commerce platform that helps you build your own e-commerce store. From beginners to e-commerce experts, it has features for everyone.
What is Shopify?
Shopify is one of the leading e-commerce platforms, offering everything you need for an e-commerce store. The best thing about this platform is that you don't need any technical skills to use it.
It comes with an admin panel from which small businesses can enter store data, add products, and process orders. It is very simple to use cloud-based software. With it, you can get your online store up and running without breaking a sweat.
More than 500,000 businesses in 175 countries utilize this platform. As a monthly based subscription model, this platform creates unprecedented opportunities for small businesses worldwide. Here's why we recommend Shopify for your online small business.
What Makes Shopify the Best E-Commerce Platform?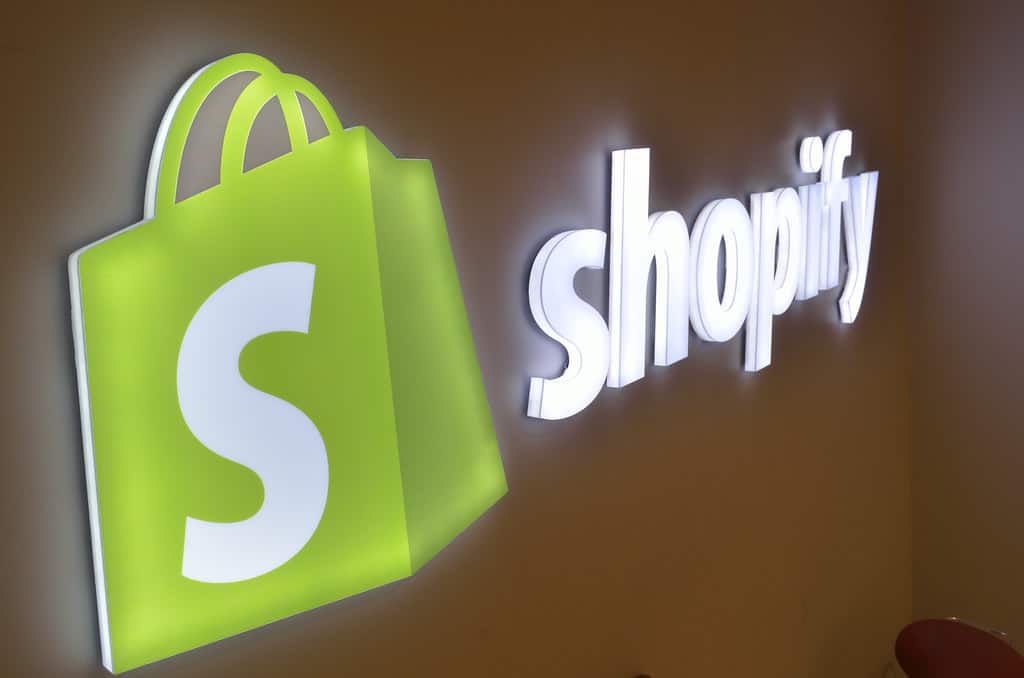 Ease of Use
Usually, creating online shopping from scratch is tough. You will have to be technically skillful to do that. Shopify reduces more than half of your burden.
You can create an online store using Shopify by simply creating an account and using the available toolset. You don't need any technical background to set up the platform for your business.
With just a few clicks, you can design your pages, add products, and process orders. It comes with drag-and-drop tools. You won't need to hire an expert to make small changes to a page.
Affordability
There are always some budget issues in small businesses. Hiring experts for running the e-commerce platform can be very costly.
Shopify's basic plan costs only $29 per month. If you subscribe to an annual plan, you will get a 10% discount. There is a free trial period of two weeks to get to know the tools and get acquainted with the interface.
Spending $29 per month shouldn't be that hard, even for small business owners.

App-Rich Platform
The more you use Shopify, the more you will fall in love with this platform. Its extensive features and apps make it the best choice for every online business entrepreneur.
No matter what type of online business you are running, Shopify has features and solutions ready for you. You can do product research, inventory management, product customization, order and sales tracking, and many more with complete ease.
Security
Cybercrime is the greatest headache for online businesses of all sizes. Instead of arm robbers or thieves, you have to deal with hackers to protect your data and money.
Your site holds your valuable business information and contains your customers' sensitive personal information. A hack of your store after the launch would be the last thing you want to happen.
That's why hosting your website on a secure platform is super important. Shopify platform can give you that security.
Great support
Shopify's customer service team is available 24 hours a day. Whatever online shopping-related problem you face, they are dedicated to giving you a solution. You can get your support via phone call, live chat or email.
The customer service won't take long to pass your problem to professionals. So, it's not a problem even if you don't have basic knowledge about e-commerce platforms. Let professionals handle any technical aspect of your website so that you can focus more on growing your business.
If you're planning to open your own e-commerce business but have very few ideas about how things work, Shopify should be your ideal choice. It can handle all aspects of your business. If you want to transform your business and increase your brand value, you should give Shopify a chance.