Selecting a domain name is tough. It is an essential element to establish a digital presence of every project, product, service, and company. It is closely related to the brand name and how users are going to perceive your company.
A domain name is also crucial for SEO and revenue generation, especially if you have a small business. Because of the popularity of domain names, some web designers or others even hoard domain names to sell them later. The popularity also gives birth to some myths.
Here are some popular domain name myths that you can completely ignore-
Myth 1: You Can Own a Domain Name
As we have to pay for acquiring a domain name, we get the impression that we own the domain name. It is simply not true. You can't own a domain name.
In fact, almost no one can own a domain name. You are just renting a domain name. That's why you have to pay a renewal fee annually for using the domain.
Myth 2: You Need a Perfect Domain Name
Naturally, you should select a domain name that is closely related to your business or services. But, there is no rule or guideline about it. There is no inherent value to a domain name. The value accumulates with time.
For example, the domain name "Google" has nothing to do with search engines. But, over time, it becomes so popular that when we are going to search for something,  we actually call "google it". Any domain can acquire value if you do SEO and other things correctly.
Myth 3: Domain Name Should Contain Keywords
This is one of the biggest misconceptions about the domain name. When you register a domain name and launch your website, you need to do keyword research for SEO. It's obvious that you will want to plug in as many keywords as you can in your website content. But, you couldn't know from the beginning what your keywords are.
From the customer perspective, a keyword-heavy domain is not exactly appealing. And, in case if you have to change the nature of your service, it can be problematic.
There is an SEO benefit of keywords containing domain names, but it's very minimal.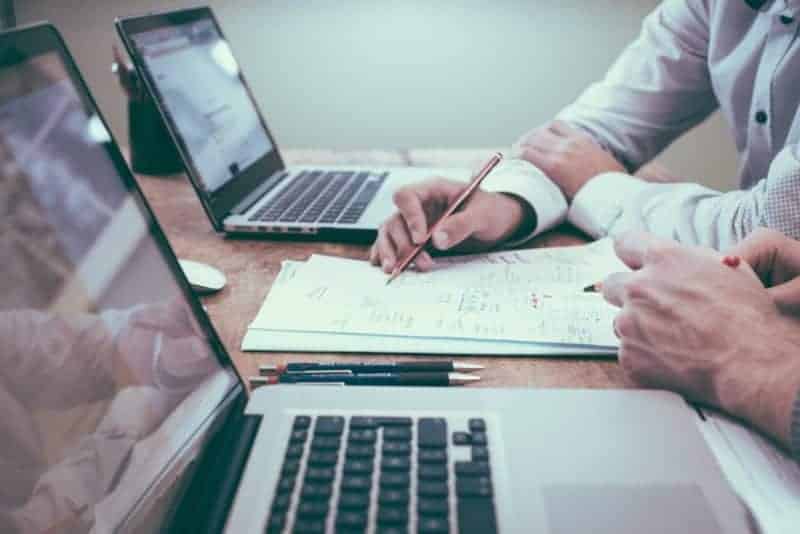 Myth 4: You Don't Need a .com
Among many domain name myths, I find this one is very dangerous. For example, if you shouldn't buy a domain name with .org unless you run a non-profit organization.
If you buy a domain name with .co, it can harm your local SEO. Because people are accustomed to typing .com instead of .co.
Your domain extension should be related to your business or service. If you run an education website, you should take .edu, or if you run a design-based website, you should go with, design extension. But, in general, you should stick to .com.
Myth 5: A Trademark Entitles You to Register a Domain
Domain registration and trademark registration are two different things. A domain name is a distinctive name that's associated with an IP address. And a trademark is a name, symbol, or logo used to identify and distinguish a service or product, or service from other opponents. So, a trademark has nothing to do with the domain name. But we usually want a domain name that is related to the trademark name.
Myth 6: Domain Name Registration is Difficult
Domain registration is not difficult at all. You can register domain names from many websites. There are tons of great domain names available for registration. It will not take more than five minutes to complete the whole registration. The websites that provide domain registration also may provide web hosting and website design services.
Myth 7: The .com-Domain is Losing its Significance
You may have recently heard that the .com extension is losing its significance. It's completely false. The Internet is evolving, and we are seeing different extensions more and more. That's because the purpose is getting diversified. The .com domain is still the world's most used domain.
Myth 8: Website Starts Working After Registering the Domain Name
A website simply doesn't start to work after registering the domain name. You have to host the site name to get started.
Registering a domain name is an exciting task for small business owners. It reflects their dream, ambition, and purpose too.
But, there are a lot of things that need to be done after buying a domain name. You will need web hosting and website design services to run a full-fledged website. You can check out our services if your small business needs web related service.