Those who manage their accounting perfectly are likely to become successful in small businesses. Whetever the size or nature of your business, you can count yourself out from the competition if you are bad at accounting.
Many small business owners have to manage their accounting on their own when they start a business. Though accounting is an invaluable part of the business, many small business owners can't afford a full-fledged accounting manager to do the job.
As accounting is the most valuable part of any business, it's not really a bad choice to handle it on your own. After all, you are the one who cares about your business the most.
There's no doubt that accounting management in a small business is hard. Still, efficient accounting software can take a significant part of your burden.
Here's some killer accounting software that is definitely going to help you to manage your business-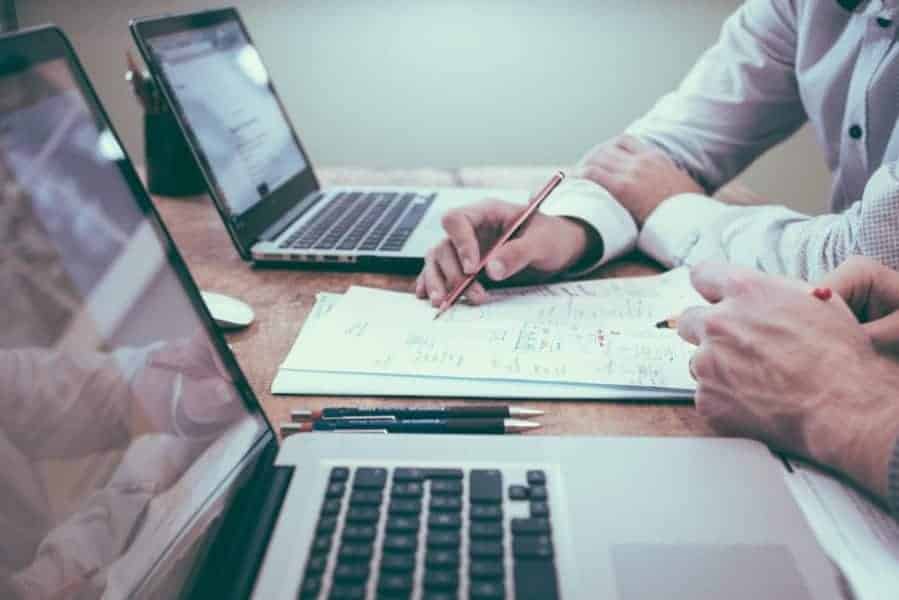 QuickBooks Online (QBO)
American financial software giant Intuit developed this marvellous accounting software targeting small and medium-sized businesses. With 4.5 million subscribers, it is the most popular online accounting platform. Its user-friendly, intuitive interface and capability of serving various users make it the number one choice for accounting software worldwide.
It's excellent software for professional users and an excellent platform for novices to learn. It can be accessed from any mobile device, making it the perfect accounting software for small business owners. You don't have to be in the office all the time to keep a tab on your accounting. The more you use it, the more you become efficient in accounting and will be able to add more features to manage your account.
Pros:
User interface and navigation are very user friendly
Extensive contact records and transaction forms
Access from a smartphone. It's a mobile app
Widely used by accounting professionals
Hundreds of add-ons and integrations are available
Third-party integration
Able to project profitability and provide customizable reports
Detailed payroll features
Cons:
Upgrade will be necessary for more users
The payment process is more complicated than expected
Adding more features are expensive
Lack of comprehensive mobile apps
FreshBooks
Targeting primarily small and medium-sized businesses, FreshBooks is one of the most popular accounting software among professionals. Established in 2003 mainly for invoicing, Freshbooks now includes features like expense tracking, time tracking, double-entry accounting, payroll integrations, purchase orders, accounts payable, industry-standard business and management reporting and fixed asset depreciation. It saves you from doing a lot of paperwork and is a number one choice for self-employed businessmen.
Reports in FreshBooks are designed for everyone to understand. Its automatic check and balance technique helps you to ensure accuracy. It also provides essential financial information to help you make smart financial decisions and make accounting more manageable for general people to use. As a web-based accounting solution, you can access it from anywhere from your desktop or mobile device. A small business owner can't ask for better accounting software for his business.
Pros:
Easy to use user-friendly interface
Accessible from the mobile device
Highly developed invoicing features
Affordable for small business owners
Robust platform with large amounts of information
Compile all your files, feedback and conversations in one place
Third-party app integration
Provide important financial info to make your decision making easy
Cons:
Mobile apps have some limitation
Setup help is minimal
Lack of inventory management
Xero
If you are looking for simple accounting software, Xero is the best option for you. Its less complicated interface and modern outlook have become very popular among accountants, bookkeepers, and non-professionals. Xero is a cloud-based software. You can access it from any smartphone, laptop or desktop as long as you have internet access.
Founded in 2006 in New Zealand, Xero has more than 2 million subscribers and a popular name among self-employed businessmen. Xero includes invoicing, client portal, contact management, expense tracking, expense claim, chart of accounts, bank reconciliation, fixed asset management, time tracking, reports, budgeting, journal entries, inventory, tax form and support and many more.
It may take a while to get used to all of the features of Xero, but it gives you enough guidelines to become a pro as quickly as possible.
Pros:
User-friendly interface
Accessible from any location
Very modern attractive outlook
Integrates well with third-party apps and plugins
Don't need an accounting background to use
Unlimited user access
Real-time bank feeds and bank reconciliation
Inventory management is very simple
Very scalable
Cons:
Takes some time to get accustomed to
Too many sales can slow it down
Inadequate reporting
Wave
Founded in 2010, Wave is a Toronto-based accounting software company. If you need a simple accounting software platform for your small business that doesn't require running payroll or tracking inventory, Wave is a perfect tool for you. Wave is regarded as the best free accounting tool for freelancers. It may lack some crucial accounting features, but you can't ask for better software for simpler accounting tasks.
Free features of Wave include invoicing, financial reporting, expense tracking, and scanning receipts. It is very easily accessible accounting software. As long as you have the internet, you can access it from any location from your mobile device or desktop. Bookkeepers love this software because they get all the necessary features required for bookkeeping for free. If you use its paid version, you'll get many essential features. So, you don't have to look for other software if you need to do some sophisticated work.
Pros:`
It's free
It's cloud-based, so accessible from mobile phone
Unlimited users
No billing limits
Easy to use
Simple invoice management
Much simpler to master
Provide a customized accounting solution
Cons:
Can be glitchy at times
Recurring bills scheduling is problematic
No third party app integration is possible
Zoho Books
Zoho Books is a cloud-based accounting software specially designed for small-sized businesses. Its flexibility and depth in standard bookkeeping areas make it a popular choice for small business owners and freelancers. It'll save you from the tedious task of data entry and help you focus more on your business and customers. You can set automatic customer payment reminders and create recurring expense profiles.
It has a wide range of features that you can apply to reduce complicacy in your accounting management. Its invoicing management system is surprisingly good and sometimes surpasses some well-known accounting software. It also provides more resources than most of its rivals, making it an easy choice for critical accounting solutions.
Pros:
Superb user interface
Mobile-friendly user apps
Multiple payment gateways
End-to-End Accounting
Customizable Reports
Automated Bank Feeds
Project Time Tracking
Great invoice management
Multi-Project Management
Cons:
It's a bit harder to learn
Poor customer service
Final Thoughts
The right accounting software can transform the whole outlook of your business. It can make things very simple for you. Small business owners can't afford to spend hour after hour on accounting paperwork. There is tons of work for them to do. Finding the perfect accounting tool means you have enough time to deal with other things.
But, choosing the best accounting software can be challenging. Sometimes you can get frustrated even by the best-reviewed software. You should first look at the features before subscribing to accounting software. You also need to invest a good portion of your time figuring out how to utilize your software to the fullest. You can't expect to get a better result simply by purchasing excellent software.
Let us know which accounting software you find useful the most.