Frustrated with your SEO efforts? Does it seem like it's been a decade yet you're not getting enough traffic compared to the effort you're putting into it? If that's the case, you're doing SEO totally wrong!
SEO is not only about optimizing your web content to fit the search engine's requirements! It's about how you're presenting the brand online. This means that every social media strategy effort for promoting your brand online is considered to be a part of SEO!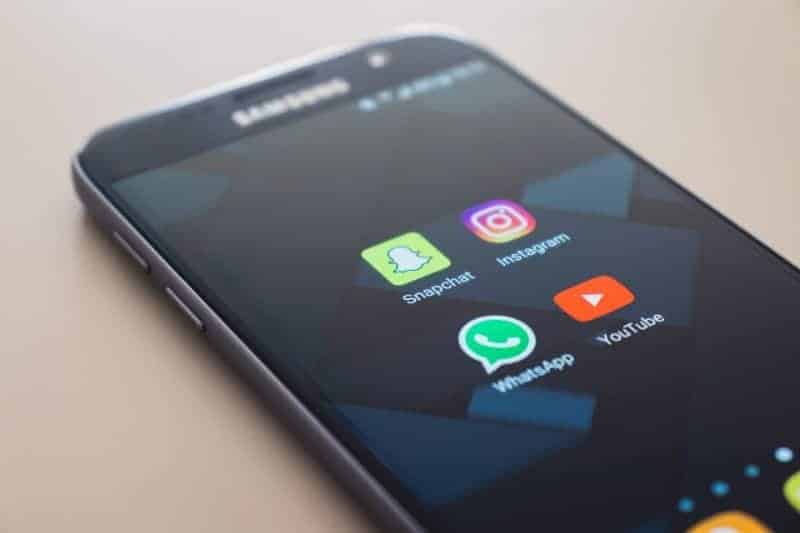 Is Social Media An SEO Ranking Factor?
Let's get it straight – social media signals do not contribute to the SEO ranking! In 2014, Matt Cutts (head of the webspam team at that time) said that Social Media signals aren't considered as a direct ranking signal.
Why's that so?
This was because social media was considered to be weak and unreliable signals for the search engine rankings.
So, why is it important to consider a social media strategy to help SEO efforts?
Why Is Social Media Strategy Important?
Social Media Marketing (SMM) and Search Engine Optimization (SEO) go hand in hand to bring brand value to a business. When combined, these can help create a brand identity, brand value, and authority unparalleled by any other advertisement medium. As of 2019, 56.1% of the people worldwide use the internet on a daily basis. This means that SEO and SMM can genuinely reach out to a massive audience if done properly.
A study by Econsultancy cited that 74% of companies and 82% of agencies believe that social media marketing channels are integrated with SEO strategy.
An SEO strategy is not only crucial for search engine rankings, but it also helps to enhance the social media reach for a brand.
Other than that, here are some other ways in which smart social media strategy can be critical to an SEO strategy:
1. Social Media Presence Helps To Build Credibility
The internet has enabled the business to reach out to masses of people very easily. With the uprise of social media platforms, an online presence for businesses has been inevitable for scalability and profitability.
Study shows that having an excellent social media presence increases credibility, trustworthiness, and brand value. Not only that, having a social media presence acts as a catalyst to help improve the brand's reach even further!
2. Increasing Number of Social Media Followers Can Impact Rankings
Although Google doesn't admit, Bing does admit that it incorporates social media metrics into its search engine algorithm. Moreover, brands with over a million followers on social media platforms like Facebook and Twitter performs better than competitors with lower follower counts.
A brand having high-quality shareable content usually has more followers. In addition, user engagement is key to smart social media strategy too!
3. Organically Shared Content Helps Enhance Brand Reach
Quality content with high-quality information tends to be promoted on social media more often. It can be a video, audio, image, or blog; social media helps these content to reach millions of people. Also, people can interact with these, and if they find it useful, they'll share these with their friend circle. Such content shared over multiple social media platforms helps to build links and enhance engagement.
Moreover, such exponential promotion helps to enhance the brand's reach organically. Not only that, it helps in ensuring more potential customers are reached. This helps in crafting the ultimate sales funnel for the business online!
4. External Links Help Backlink Generation; Enhancing SEO
External links are essential for SEO success. Smart brand strategy and quality content help in the backlink generation for businesses. Whenever the content is shared within social media, the links may be regarded as unique backlinks. This helps the website to gain domain authority.
Not only that, increased backlinks increase the credibility of a website. Hashtags can also help to portray a brand's visibility online and help in the Search Engine Optimization strategy.
5. Social Media Can Generate Social Traffic
For a business trying to leverage the true power of SEO, social media platforms are excellent places to start. Whenever the follower bases share a website page, there's an increased chance of people clicking into the link. This means that the website gets unique social website visitors. The enhanced search traffic to a target audience helps signal importance to search engines. Thus it not only creates brand awareness, but search engines also rank the websites at the top!
Things To Know About Social Media Strategy and SEO
Up until now, we've seen why social media is important and why businesses should leverage social media platforms. Now, there are some aspects that you must know before you start working with a Smart Social Media strategy for enhancing your SEO efforts.
So, what are the things that you should know about social media and SEO? Here you go!
1. Social Links Will Not Necessarily Boost Search Engine Rankings
While social media links and engagement can help enhance a brand's engagement, it will not necessarily boost Search Engine rankings. This is mainly because the social media posts are no-follow links. This means that Google doesn't consider these to be backlinks to the website.
Although the social networks may help search engines assign a domain authority score, these may or may not influence the search engine rankings. This is why you should never expect higher rankings due to social media campaigns.
2. Social Media Profiles Rank In Search Engines
While social links will not necessarily boost search engine rankings, it can undoubtedly influence the content that comes up in the SERPs (Search Engine Results Page). In fact, searching for a brand almost always shows a social media profile! When we searched for 'Coca-cola' on Google, the brand's Twitter feed showed up with all the recent tweets. The Instagram and LinkedIn accounts were also in Google's Top 10!
As the social profiles come up in the SERPs, it's crucial that you portray the utmost brand value upfront to the customer. This will help in your conversions and brand image enhancement.
3. Social Media Platforms Now Act As Search Engines Too!
Research by MarketWatch suggested that people spend around 11 hours every day consuming media. Most of this time is spent on Social Media and Content Sharing Platforms, like YouTube. The world has come to a point where if people want an answer, they might go to YouTube and watch a tutorial on the platform. Or, they might search up the problem on Facebook or Twitter and look if someone else faced the same problem.
It's not bound to just problems – it can be coming up in any scenario! As time passes, these social media platforms are slowly becoming a substitute for search engines.
4. Social Signals May Be Added To The Algorithm In The Future
Although Google sites credibility issues with social media platforms, it's almost certain that they'll add conversions and engagements from social media platforms to their search algorithm. This is mainly because most people are now available online, and they spend most of their time on these social media platforms.
This is so huge that search engine giants can't ignore these. Someday or the other these will surely get attention, and the Social Media profiles will help brands outrank their competitors.
How To Use Social Media For SEO Advantage?
Smart Social Media strategy can be the only reason why your competitor ranks higher than you, even though you put in those extra efforts. That's because there are hundreds of techniques in which you can leverage social media for your SEO advantage, but many that work for your competitors won't work for you.
People, too, interact differently with social media platforms than they do with search engines like Google or Bing. However, the mechanism of both is just the same. Content within them is filtered and matched to the best possible results. The most trusted sites appear on top, and these are the ones who get the most traffic. This is why industry experts are saying that social media is the new frontier for all types of SEO.
This is why knowing what smart social media strategies to implement is the key. Let's go through some of the basics in which you can use social to help your SEO strategy!
Getting The Right Followers
Social Media enables businesses to gain massive exposure with little or no investment. This means that content promotion can be effortless and quick. What most people don't understand is that you can also target your audience based on their interests. To do this, you can cater your content through social media ads, or target your audience in groups, forums, and/or webpages.
Moreover, you can interact and engage with your audience to generate a more loyal follower base.
In fact, successful YouTubers, Facebook & Instagram influencers and many others have been able to create a gang of followers. This has been the forefront of their success.
You should, too, focus on delivering your content to your target audience through extensive targeting techniques. This will certainly help your SEO and content marketing efforts.
Link Building
Search Engines focus heavily on two factors – relevancy and domain authority. Websites having both in quantifiable amounts perform better overall in the SERPs. The relevancy is often measured with how close the contents align with the searched keywords. Domain authority, on the other hand, depends heavily on the number of outbound and inbound links pointing to the parent website.
A higher number of outbound and inbound links are critical for gaining higher domain authority. For example, BlueFlower Media has a total of 805 backlinks coming from 29 referring domains. This results in the domain authority score of around 19.
Google My Business, on the other hand, has a total of around 1.1 million backlinks coming from 14 thousand referring domains. This results in the page authority score of 88. It also receives an enormous amount of organic traffic because of this.
By promoting content over social media, you will have a chance of reaching out to millions of people. If a thousand of them share your content, you get thousands of additional backlinks that help rank your website. This, too, helps in building quality links to your website.
Building A Brand
The main reason why businesses invest in a social media strategy is to convey a strong brand image. A strong brand strategy helps to improve business, and it requires thoughtful steps. Social media can help build the brand to create a domain trust score. As people recognize the website, they would more likely enter the website that the competitors.
Branding design agency Toronto like BlueFlower Media helps to create excellent brand strategies and branding design. Having a branding and design strategy helps to portray the brand image to the follower base on the social media platforms.
Businesses can also connect with social media influencers to help build a solid brand.
Engagements
At the end of the day, engagements are what every business targets. Simply put, these are the interactions between the business and the consumers. Smart social media offers excellent engagements, and these are critical for better follow-ups.
Moreover, engagements help enhance the content's reach. If your content gets more likes and shares, it will be visible to more people. This, in turn, increases the visibility of your branded content and increases your traffic.
Conclusion
Going social can be a very effective addition to your SEO efforts! Building a brand strategy with consistent branding design can help take your digital marketing to the next level!
SEO is not only about optimizing your web content to fit the search engine's requirement. It's about connecting with your potential clients and engaging with them to lead them through the sales funnel! This is where social media comes in!
Social Media also helps to enhance credibility, increase brand reach, and brand awareness to generating more backlinks and social traffic!
It's very important that you take Social Media Marketing for your brand very seriously! There are very little scopes of failure – you should focus on it!
If you're facing difficulties and need help with your Social Media Management, you can surely contact us at BlueFlower Media. We're a Toronto web design and digital marketing agency in Toronto, with high industry experience. We can help you with all your branding design and print designs, along with your digital marketing – including SEO and Social Media Management!
Outsourcing your Social Media Management tasks to web design Toronto companies like ours will help save time so that you can focus on what's truly important – business development!