Do you know your website's loading speed? Nobody likes a slow website! Not Google's algorithm, and certainly not your users.
Looking to optimize your website for better loading speed? Contact us today!
If you hope to rank high on SERPs, your website needs to load fast. Your target audience will not sit around for minutes hoping that your website opens soon. If they wait too long, they'll hop on to another website, and you'll end up losing a potential customer.
According to a Google survey, 53% of people will not wait for more than three seconds for a website to load. A fast loading site attracts more visitors and increases conversion rate. Also bounce rate drops as users will want to keep reading your content when they see how fast it opens.
When it comes to website loading time on handheld devices, anything more than three seconds on your mobile phone is less than ideal. However, don't be worried, the average time for a website's landing page is 22 seconds on a mobile phone.
In this article, we will take a look at some ways to improve your website's loading time. This includes several tools that analyze a website's loading speed and lets you see how quickly your website opens and if too slow, indicate where problems exist.
1. Pingdom
Pingdom analyzes your website to identify the things that make the loading time slow. It monitors your website's performance, uptimes, and interactions to improve the end-user experience. To use Pingdom, visit their web speed test page, paste your website's URL on it, select your preferred server, and start the test.
You'll receive a report showing details about your website's performance, including the loading time, grade, number of requests, and page size. Note that the page size can affect loading time.
Alongside the report, you'll also get details on your website's strong and weak points and where to improve.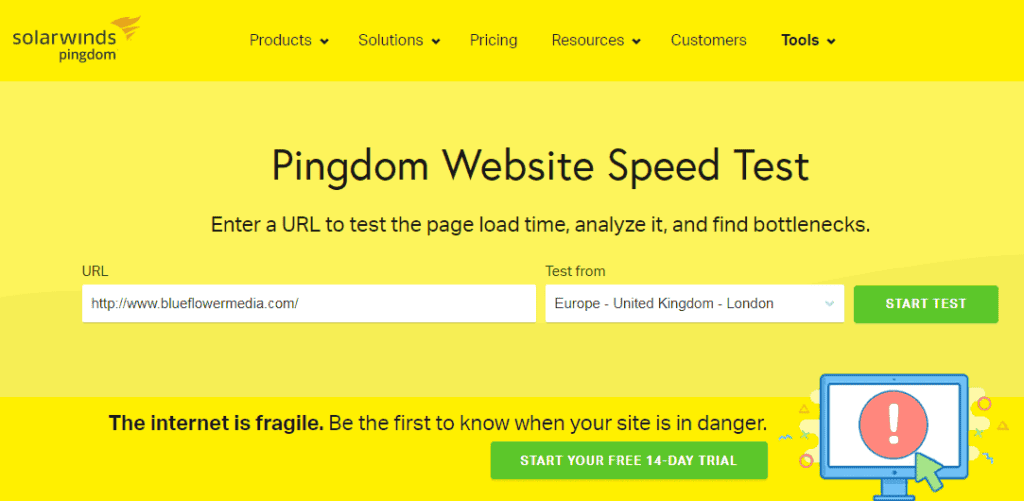 2. Google PageSpeed Insights
A great way to check your website's loading time for free is with Google PageSpeed Insights. It rates your website out of 100 for both desktop and mobile devices. It is completely free, unlike Pingdom which helps you check your website's loading time and boost performance, but offers trial usage for the first few times. Google PageSpeed Insights analyzes the following:
· The length of time to see the first content of the page.
· The time required for the page to be interactive
· The speed index
Webmasters can see where they need to improve after getting feedback from PageSpeed.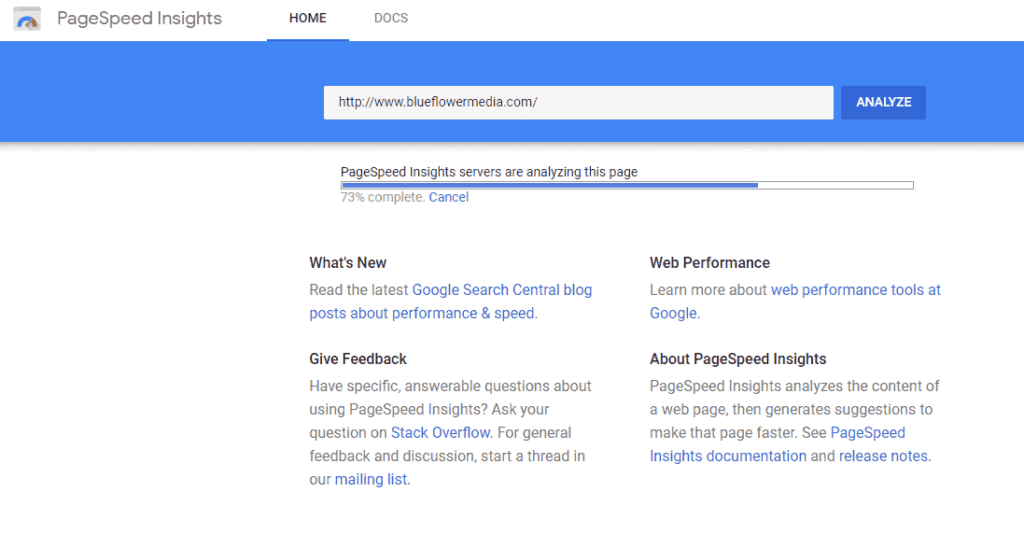 3. Dotcom-Monitor
Dotcom-Monitor allows you to check the speed of your website in 25 different locations. The fact that you are in an area with a slow connection does not mean your website's page is loading slow.
Your users might be in a better location, and you'll be worried for no reason. However, you can only enjoy this feature in its paid version.
To use this tool, enter your website's URL, set the parameters, and start the test. The device takes time to produce a report, but that's because it's checking around the globe.
4. Google Speed Scorecard
The good thing about Google is that it provides almost all the tools that help webmasters to excel. Now, aside from the Google PageSpeed test, the Speed Scorecard allows you to see how much you could be making or losing according to your website's speed. You only need to fill out the necessary details on the evaluator to get an idea of your revenue according to the loading time.
5. GTmetrix
Another powerful website loading tool you should check is GTmetrix. It comes with a free and paid version.
With this tool, you'll get a report of the loading speed of your website. But that's not where it ends. You also get to compare your website's performance with others.
GTmetrix has a fantastic feature where you can video record the actual page loading problem to know how you can improve it.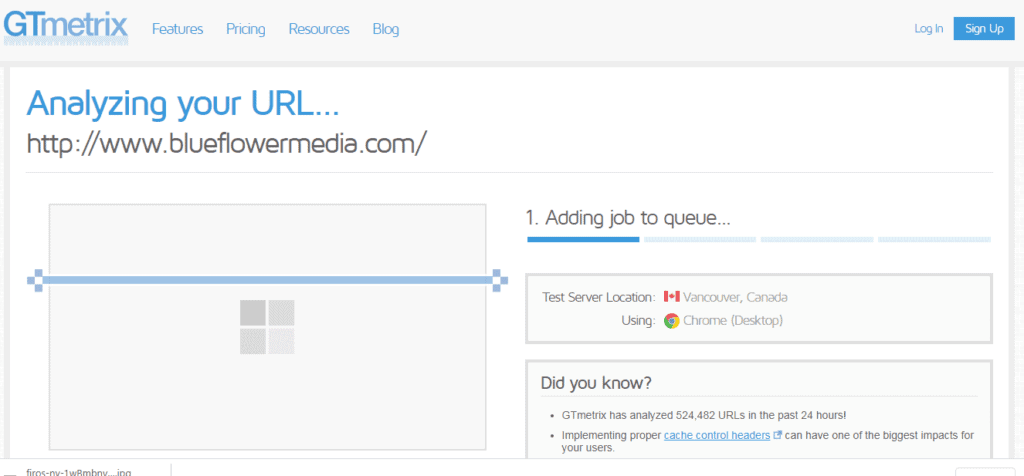 6. URL Compression Test
This tool checks if your server sends compressed data to your server. Compressed files give your server more space for data. It also helps to communicate faster with the internet, which speeds up your website's loading time, even when used on devices with a slow connection.
Conclusion
There are more ways you can use to analyze the loading time and performance of your website. But getting started with the tools listed here is not a bad idea. Check your site's performance and see how you can improve its loading time to attract more visitors and rank high on search engines.