When we start a new business or company, we first order to print business cards. Even in this digital era, the demand for business cards is not dwindling.
With the digital technique at hand, making digital cards has become much easier. With a few tricks and techniques, you can make your own business card like professionals.
When making your own business card, you need to keep three things in mind- clear design, content and brand presentation.
In this article, we will show you some simple tips on designing business cards like a pro.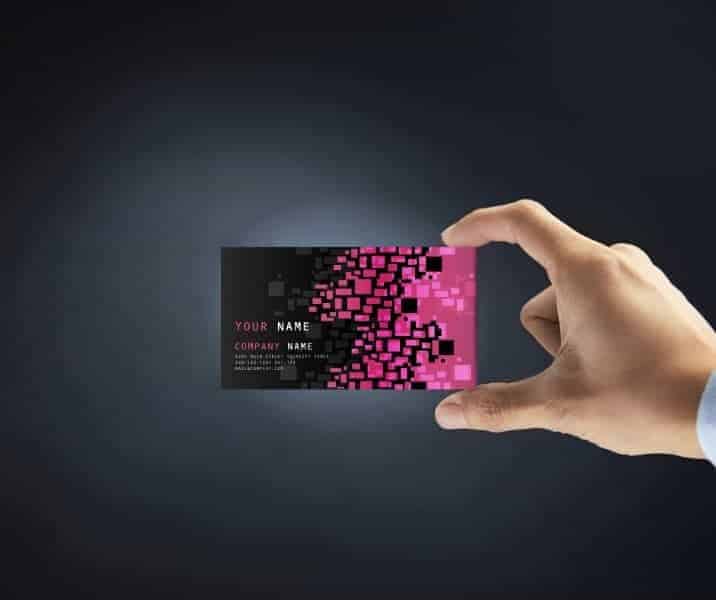 How to design a business card
When you finish designing your business logo, business card design becomes very easy. Here are the steps you can follow to make a perfect business card-
Choosing the Right Shape
Maximum business cards use the traditional rectangular shape. But you can explore some alternative shapes.
Using the technique of die-cutting, you can print in bulk while cutting out any shape you desire.
You can round the corner of your card for a friendlier approach. You can also try to stand out from others by using virtually any shape.
Having a special shape makes you seem fun and helps you make an impression.
Select Your Size
Selecting the size of the card doesn't really depend on you. It varies from country to country. There is no room to stand out.
Canadian or North American Standard: 3.5 × 2 in. (88.9 × 50.8 mm)
European Standard: 3.346 × 2.165 in. (85 × 55 mm)
Oceania Standard: 3.54 × 2.165 in. (90 × 55 mm)
Whatever the size is, try to remember these three crucial factors-
Bleed area: the side of the card that is likely to be removed.
Trim line: the line on which cards should be cut.
Safety line: outside of this line, there is a risk of cutting errors. Text and logos must remain within this line.
Add Logo & Other Graphics
The most important part of a business card is the logo. It should be the center of attention of your business card.
Remember, there are two sides to your card. While you can put all of your info on one side, the other side can be solely used for the logo.
Many people choose to be minimalistic, but if you think the card looks too empty, you can add some simple graphics.
It's better to use your logo on both sides. The goal here is to make your logo as visible as possible.
Add Content
Add texts that you think are necessary to make your message clear. People will know who you are, what you do, where you live, and other essential information by seeing your business card.
Try to be clear and concise when you put your information on your card. Make sure you give the necessary detail but try to remain minimal.
Select Your Typography
Try to give special attention to these three following factors-
Font: You should choose a font that represents your personality and work. Don't use fonts that are difficult to read.
Font Size- Font size needs to be small but readable. So, the size should be at least 8 pts.
Colour- The font colour has to be visible, aesthetic and goes with your brand.
Some Online Platforms to Make Business Card
Online platforms make designing business cards very easy. Here are some easy to use platforms for you-
Canva
Canva is very easy to use. There is an option in Canva dedicated to designing business cards. You don't need any particular expertise to design in Canva.
There are lots of features you can get in Canva for free. You can also use the pro version to get more features.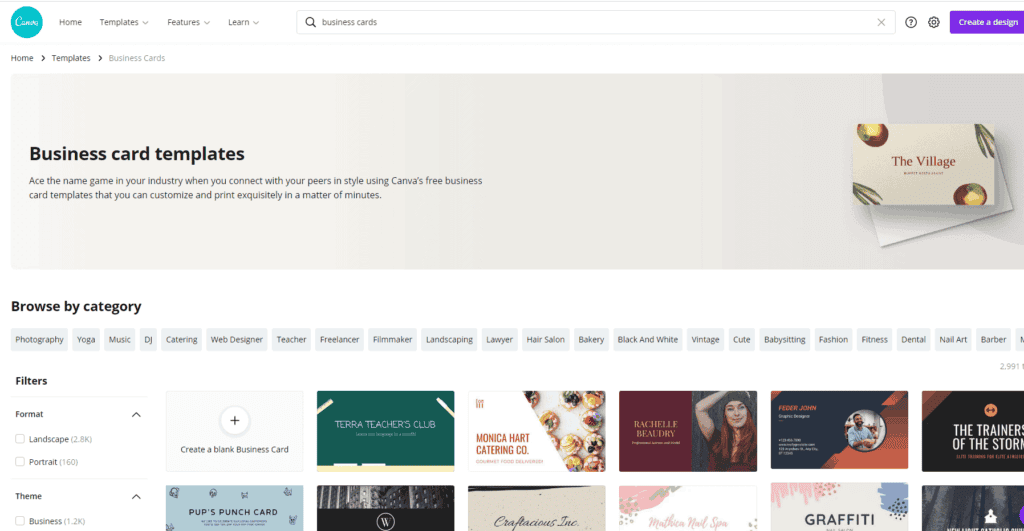 Looks
Designing business cards with Looka is very easy. They offer a business card editor aimed at beginners. By answering simple questions and selecting from several examples, you can create several business card designs.
Moo
Moo offers you very flexible options to design your business card. You can select size, thickness and paper finish with Moo.
There are many excellent templates for you to use. It's very simple to use. You can choose Moo's standard colours for the background and font colour of your business card.
You have lots of options and tools to design your business card. If you want to give a more professional look to your business card, you can always contact us.