Managing a law firm can be quite tricky. On one hand you need to handle your existing clients, work for them and assess their difficulties on court while on the other hand you look out for new clients. With the advancement of modern technology, acquiring new clients have been tougher than ever! Most of your competitors are well-aware of the market trends and have adapted to these pretty early.
So, now what? You should, too, adapt to the trends recurring in the market.
Now, you might be conflicted with the idea – should you focus on delivering premium services to your existing clients or use up your time assessing and adapting to the trends in the market?
This is, indeed, something that has caused serious problems to many law firms and you might not want to make the same mistake that others did – focusing on both clients and trying to exploit marketing strategies simultaneously.
In this situation, you can take help of a professional digital marketing firm like BlueFlower Media to handle all your digital tasks while you focus on what's truly important – your clients!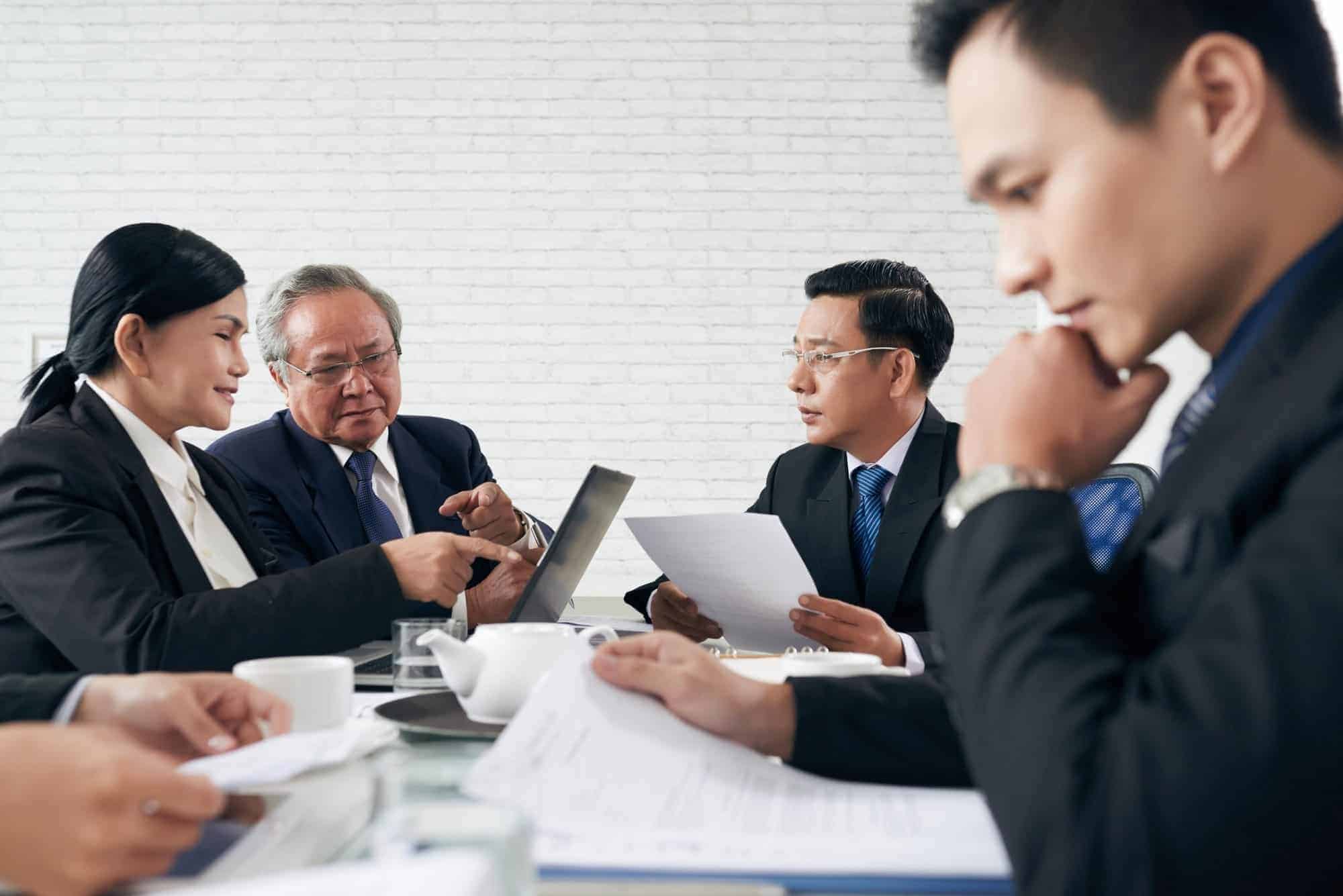 The Keys To Success!
As we're transitioning towards the fourth industrial revolution, the importance of digital presence has become more important than ever before. It was found that an average adult in the US spends about 5.9 hours a day on the internet (Neilson, 2018). This indicates that the best way to gain new clients for any law firm is surely through the internet.
There are a few keys to success in this digital age of ours. Let's look at a few:
Digital Marketing
As of June 2018, 55.1% of the world's population has internet access. This means that the best (and cheapest) way to reach out to a massive audience is surely through the use of the internet.
This has been a prime reason for the popularity of digital marketing. It can be a cheap but highly effective form of marketing – even more effective than the conventional TVCs, Billboards and other types of marketing used in the previous century!
If you study other law firms in the industry, you'll find out that 6 out of 10 firms have already started investing their time and money into digital marketing. It is high time that you, too, start building upon your online presence and approach your clients through digital marketing!
To know more about what's actually transpiring in the realm of digital marketing landscape, we strongly recommend you going through our blog on the top digital marketing trends that you must be following!
Email Marketing
Although this is a newer type of marketing strategy, email marketing can be quite effective for generating leads. Studies have proven email marketing campaigns to bring about excellent ROI.
In a recent survey, almost two-thirds of companies agreed that email marketing brings about 'good' to 'excellent' return-on-investment when compared to other types of marketing strategies.
Along with the conventional newsletter emails, outbound marketing and cold emailing have also come to the limelight – these are excellent methods of marketing and can help your law firm reach out to more potential clients by targeting them with pinpoint accuracy.
Content Marketing
With more and more firms investing heavily in digital marketing, the online space has become more competitive than ever before. According to Mashable, search engine giants like Google gets more than 100 billion searches a month. This means that people are constantly searching for the things they're interested in, and you must rank higher on search engine results page if you want to gain organic traffic.
Content marketing can be an excellent way of ranking higher on search engine results page and gaining organic traffic. Blog posts, infographics, videos and high-end images paired up with quality SEO can lead your law firm to a digital success!
How BlueFlower Media Can Help Law Firms
Up until now, we've focused on the significance of the internet and how we can harness the power of it to ensure extraordinary ROI of our marketing campaigns.
Now, how do you manage all of the marketing campaigns discussed above? For small law firms, it can be quite difficult to manage such marketing campaigns while ensuring high-end support to the existing clients. This is where BlueFlower Media can help!
But, why should you be working with a creative digital agency like ours? Let's look into the few ways in which BlueFlower Media can help your Law Firms!
Cutting Through The Learning Curve
If you want to focus on marketing campaigns with an in-house team, there is a high chance that they'll require a certain amount of time to get used to the industry and find out the best marketing solutions for your law firm.
BlueFlower Media, on the other hand, has prior experience in this industry. Working with other law firms, they have cut through the learning curve and know exactly what is required to a successful marketing campaign for your law firm.
High-End Digital Marketing Support
Up until this point, we've worked with numerous firms enhancing their digital marketing campaigns for years straight. We have mastered the technique of an effective marketing campaign; this is why we're confident of high ROI from each campaign we take on.
Our team at BlueFlower Media has tackled social media marketing, branding, PPC ads and other marketing tactics with pinpoint accuracy so far. This can be extremely helpful for your law firm, to say the least!
Outbound Marketing
This is undoubtedly our favorite part of email marketing. Outbound marketing is a new type of marketing for firms, and we're proud of having mastered the skills of outbound marketing. We have used this strategy for long to gain clients for our projects, and this has given us the best ROI so far!
BlueFlower Media can tackle the outbound marketing for your law firm with our extensive database, giving out cold emails to your prospective clients and generating leads at a rate you've never imagined was possible!
Content Management and SEO Support
BlueFlower Media has a dedicated team of highly talented content writers who can help with your contents, blog posts, marketing copies, brochure content and a lot more. We can also help you target specific keywords and help your website gain more organic traffic through effective SEO tactics.
Website Redeveloping and Enhancement
Websites can be very important for any business online. For your law firm, it can be particularly important because your clients might want to go through your portfolios, expertise, FAQs and your team before they consult with you. Having a well-optimized website with extra visual appearance will always help your firm to create an impact on your clients!
BlueFlower Media specializes in website redevelopment and maintenance, and we can help you enhance your website to fit your clients' expectations!
Why We're The Best
But you can also get all of these done by other digital marketing agencies online who are ready to give out these services at a much cheaper rate, right? So why bother work with BlueFlower Media? We boast of having the following:
A Team of Talented Individuals
The core of BlueFlower Media is its team. We have a team of highly talented individuals merging up their talents to create wonders. The team spirit between us is what sets us apart from the other digital marketing agencies. This has helped us tackle difficult marketing strategies and newer tactics with a minimal margin of errors.
Prior Industry Experience
BlueFlower Media has previously worked with a number of other law firms. We also have a good range of portfolio that you can check out! Using our prior experience working in this industry, we can help your law firm with highly targeted digital marketing campaigns.
Well-Developed System
We've developed a fail-proof system using our previous experience working with different firms in various industries. Using our well-developed system, we can achieve excellent marketing campaigns that bring out maximum ROI.
Conclusion
If you have a law firm, it is very important that you start focusing more on your digital marketing. Doing so will improve your digital presence online while helping you to get more organic traffic which in turn helps to generate leads.
However, focusing on existing clients and initiating marketing campaigns can be very hard. This is when you should outsource your digital tasks to digital marketing agencies like BlueFlower Media.
Having a highly talented team and prior experience working in the industry, we have been able to develop a fail-proof plan to achieve excellent ROI with highly targeted marketing campaigns. We can help achieve digital marketing campaigns, outbound & email marketing, content management & SEO services and website redevelopment & maintenance.
The services we provide will help you to increase your presence online, help your law firm to reach out to more potential clients, generate leads, interact with the visitors and create an impact onto the visitors to turn them into leads. We can surely take care of your marketing while you focus on what truly matters – serving your clients!